407 McGill Office Expansion

°




location: Montreal, Canada




client: DevMcGill & Group MACH




°I

nitiated as Senior Partner NOMADE, finished as Chief Creative Officer Lemay
The initial 2002 brief asked for an autonomous residential building on a 9-meter-wide site located along historic McGill Street and contiguous to the recently renovated heritage 407 McGill. The challenge was to achieve a functional, financially viable and iconic building that would integrate within the historical context while being unabashedly modern.
Initially launched as high-end tower dubbed "MTL" in 2002, the project evolved into an extension of the neighboring 407 office building, thus liberating the floorplate. Taking its cues from the MTL concept, the final composition plays off the Neo-Renaissance facade of the 407 McGill while clearly affirming its modern office parentage. Delivered in 2018, the 409 is an urban insert jewel 16 years in the making.
ASSET REPOSITIONING, THINK-TANK & INCUBATOR
Photos by David Boyer photographe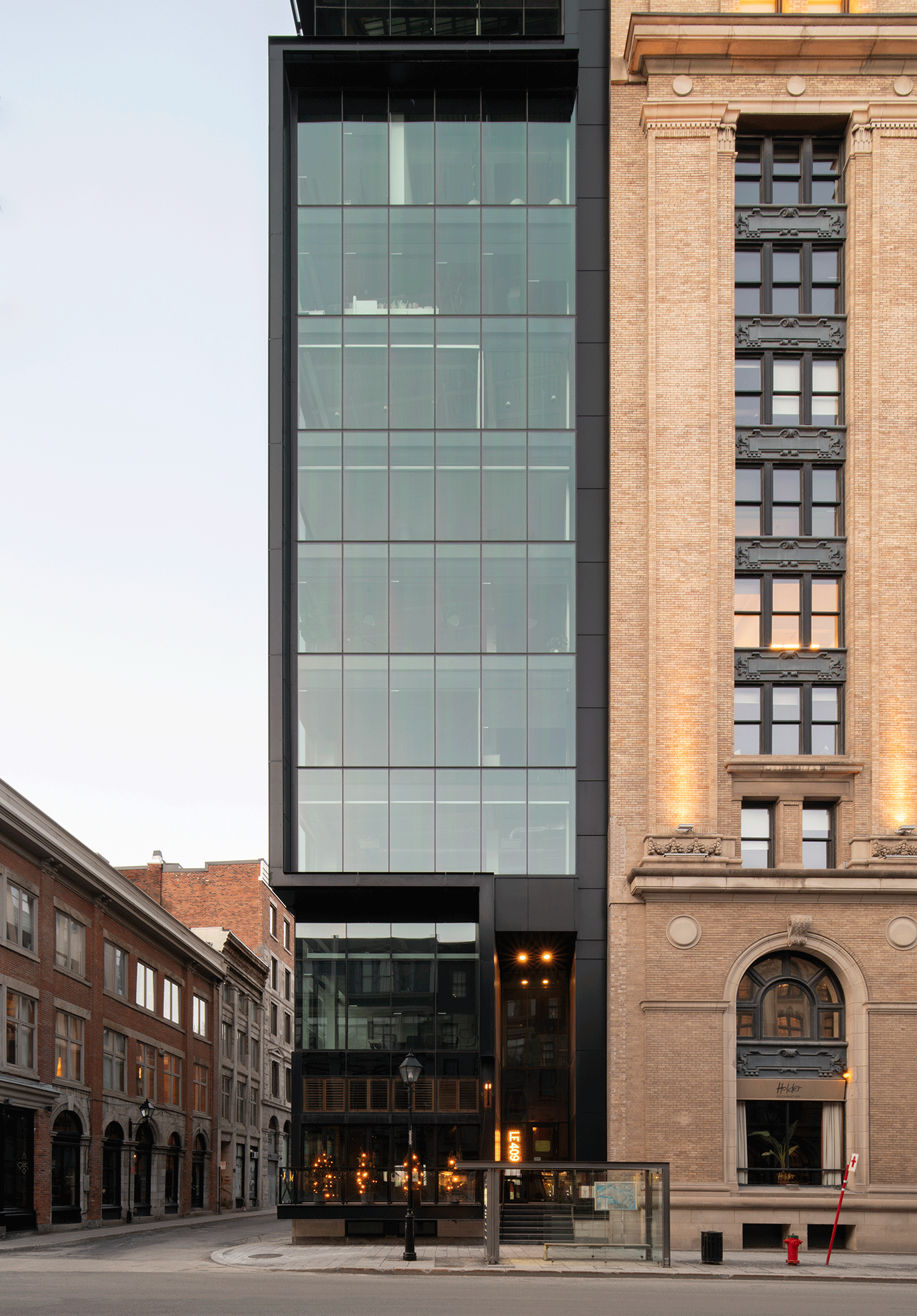 1/2